Fall is practically here! With the coming of fall, Halloween is just around the corner.
Pumpkins, scary movies and haunted houses… Oh My!
The best part about Halloween is costumes. It's the one time of year that as adults, we have an excuse to dress up and be a kid again. Halloween is my favorite time of year!
To celebrate this fun holiday you may want to find a cohesive matching family costume theme.
If you are a non-DIY'er like me (you hate making costumes) and want your family to have a matching theme… I got you covered!
Here's a Halloween costume guide for any Disney lover.
These 10 best family Disney Halloween costumes are sure to fit any family's fun side!
Disclosure: Bear in mind that some of the links in this post are affiliate links and if you click on them to make a purchase I will earn a commission. Keep in mind that I link these companies and their products because of their quality and not because of the commission I receive from your purchases. The decision is yours, and whether or not you decide to buy something is completely up to you.
Disney Halloween Matching Family Costumes
Toy Story
Toy Story has consistently gained in popularity since its release in 1995.
Not only is there Toy Story 2 and 3, but an entire Disney park dedicated to the lovable toys.
Plus in 2019, Toy Story 4 is set to release. Get Excited!
If you love the story of friendship between Woody and Buzz and the toys dedication to their owner Andy, then these Disney Halloween costumes are perfect for your family.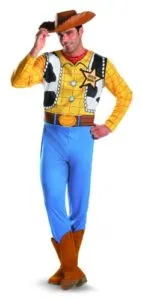 Beauty And The Beast
Beauty and The Beast is the classic fairytale of a beautiful woman who falls in love with a beast.
This story teaches everyone "not to be deceived by appearances, for beauty is found within."
This costume collection comes with Beast, Belle, Princess Belle and Chip costumes for the whole family.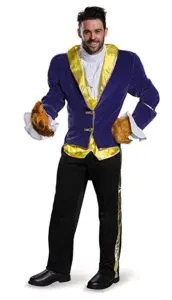 Star Wars
Whether you're a fan of…
The original movies with Carrie Fisher and Mark Hamill
The first three episodes to see how Darth Vader turned to the dark side
Or all the new episodes with Rey and Kylo Ren
There's sure to be a Star Wars costume for every Jedi master in your family.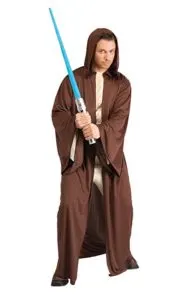 Winnie The Pooh
The lovable characters in The Hundred Acre Woods are all about friendship, love and life lessons.
Each of these Disney Halloween costumes are sure to be the cutest family matching costumes around!
The best part about the Winnie The Pooh Halloween costume collection is that all the costumes could be unisex. Who says pink Piglet has to be a girl?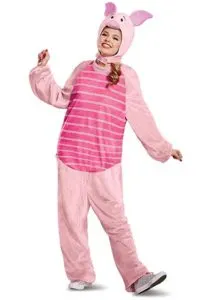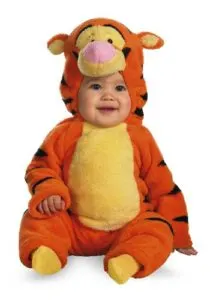 Peter Pan
Peter Pan teaches everyone that growing up is overrated!
Adults have too much responsibility and its better just to fly to Neverland so you never have to grow up.
Sounds good to me!
With these Peter Pan matching family costumes you can be a kid again just like Peter Pan and The Lost Boys.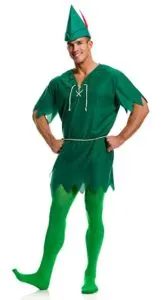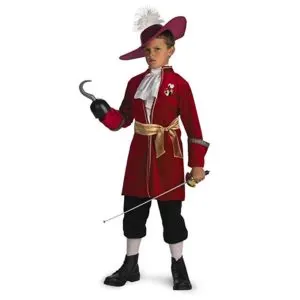 Nightmare Before Christmas
Step out of the ordinary with these Nightmare Before Christmas matching Halloween Costumes.
If you're a lover of Halloween and Christmas and would like to combine the two holidays you can with this collection.
The Nightmare Before Christmas tells the story of Jack Skellington who becomes bord with scary people on Halloween.
Instead, he accidently discovers Christmastown and finds the joy of Christmas for the first time.
This gives him a new lease on life.
This Disney Halloween costume collection is perfect for any family who are not into the tradition "cute" Disney characters.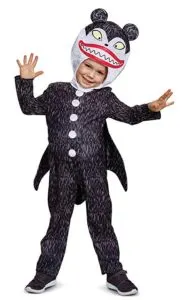 The Incredibles
With Incredibles 2 released this year, it's the perfect time for your family to show their super "incredible" powers on Halloween!
The Incredibles teach us that family is everything and compassion is not a weakness.
If you're wanting the ultimate matching costumes for your family, Incredibles is the way to go!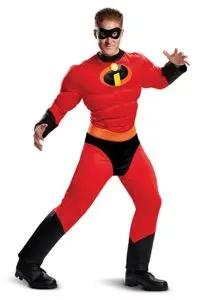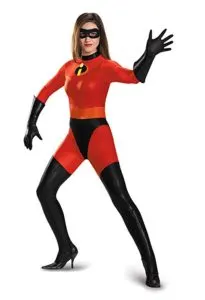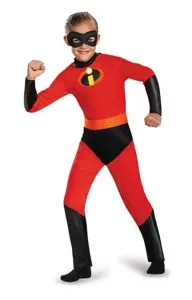 Frozen
Like Toy Story, the concept of Frozen has inspired Frozen Ever After, a Norway pavilion in Epcot.
But Frozen also teaches girls everywhere that you don't need a man.
Sometimes love from a family member, like a sister can thaw a frozen heart!
If you are the ultimate Frozen fan, this Disney Halloween collection is for you!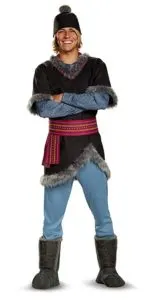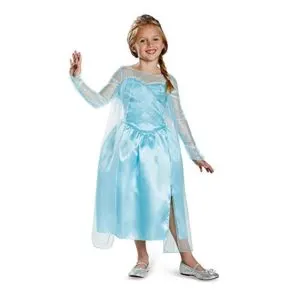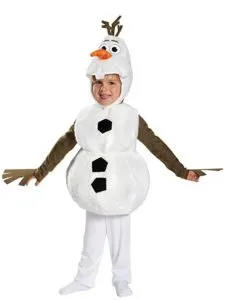 Disney Halloween Costumes- Original Characters
Out of all of the matching family Disney Halloween Costumes, the original characters are my favorite.
Mickey and the gang are classic and iconic characters that continue to live on in mainstream society.
If you are into the classic side of Disney, these Halloween costumes are for your family!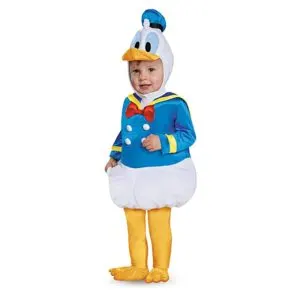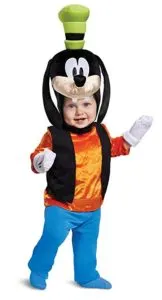 Alice In Wonderland
Similar to Peter Pan, Alice wanted to ignore the responsibilities for the day and instead fell asleep.
Once asleep Alice enters a dream world called Wonderland in which everything is a little different.
If you feel your family is a little different, propel your family into Wonderland this Halloween!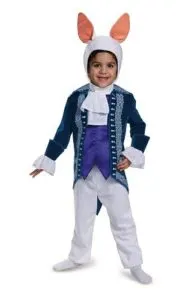 Final Thoughts About Disney Halloween Costumes
When it comes to Disney Halloween costumes, the possibilities are endless.
These 10 costumes leave plenty of room for more imagination when it comes to Halloween.
It all depends on your families…
Imagination
Favorite Disney characters/movies
Overall personality
How big your family is
Think about it… If you have a big family of seven children, your whole family can go as Snow White and the Seven Dwarfs. Not a bad idea, right?
Halloween is the best time of year to forget about being an adult, dress up in costume and just be a kid again.
Plus, combine all your family's Halloween candy and have an emergency candy stash!
While these 10 matching Disney Halloween costumes are some of my favorites, explore your imagination!
Who says these 10 family costumes are all Disney has to offer?
There's plenty more Disney characters to go around so the entire family is matching this Halloween!
So what's your favorite Disney Halloween family theme?