Disney movies hold a very special place in a lot of people's hearts. They make us think, laugh, cry, and provide us with a comforting feeling.
Depending on what decade you grew up in, there's always Disney movies from your childhood you cherish in your memories.
Now it's time to throwback time by turning back the clock and introducing your children to 90's Disney movies you know and love!
Disclosure: Bear in mind that some of the links in this post are affiliate links and if you click on them to make a purchase I will earn a commission. Keep in mind that I link these companies and their products because of their quality and not because of the commission I receive from your purchases. The decision is yours, and whether or not you decide to buy something is completely up to you.
90's Disney Movies For A Throwback Marathon
1990
Rescuers Down Under
The first one of the 90's Disney movies to be released was a sequel to the original The Rescuers.
This movie follows the original characters of Bernard and Bianca as they go on another mission to save a child from danger in Australia.
Ducktales: Treasure of the Lost Lamp
This movie is a true gem! Ducktales follows the characters of Scroog McDuck, and this three nephews as the race to find a long lost treasure lamp.
1991
Shipwrecked
Shipwrecked follows a young boy who becomes shipwrecked on an island only to find his friends have been taken by ruthless pirates.
Now, he must muster the courage to save his friends and hopefully escape the island.
Beauty and the Beast
Recently, made into the live action remake, Beauty and the Beast is an all-time classic in the realm of 90's Disney movies.
This beautiful love story follows Belle who is held captive by the Beast to release her father. But as any love story goes, Belle and the Beast begin to fall in love.
White Fang
Adopted from the novel by Jack London, this classic adventure shows the friendship between man and man's best friend a dog.
The Rocketeer
Set in the 1930's, The Rocketeer tells the story of a stunt pilot who discovers a jet pack and soon is being hunted by Nazi operatives and Howard Hughes for the rocket.
Wild hearts Can't Be Broken
This 1991 drama explores the dreams of one runaway orphan who travels with a stunt show only to find herself wanting to be a "diving girl" within the show.
1992
Aladdin
This movie renowned for the brilliant voice over of Robin Williams as the genie.
The 90s love story follows Aladdin a "street rat" who's granted three wishes from a genie in a magic lamp to impress princess Jasmine.
Newsies
A live action musical starring Christian Bael. With delightful music and the background stemming from a true story this is sure to be a hit with the family.
The Might Ducks
The Mighty Ducks is a classic live action Disney movie about a group of children who quest to win a hockey tournament.
Muppet Christmas Carol
One of my absolute favorite Christmas moves to date! The Muppet Christmas Carol adds a fun and lovable twist on the original "A Christmas Carol."
Honey, I Blew Up The Kid
This movie is the sequel to Honey, I Shrunk The Kids, but instead of Szalinski shrinking to children, he accidently blows up his small child to be come enormous and invade Laz Vegas.
1993
Adventures of Huck Fin
This story adopts the novel of the "Adventures of Huckleberry Finn" by Mark Twain. It follows the adventures of Huckleberry Fin and an escaped slave as they travel down the Mississippi river together.
Cool Runnings
The empowering and true story of the Jamaican bobsled team as they train in preparation for the winter olympics.
Homeward Bound
Homeward Bound: The Incredible Journey follows two dogs and a cat as they try and make it back to their owners
Three Muskeeters
Three Muskeeters tells the story of the Musketeers who unite to defeat and seize power of the French throne.
Hocus Pocus
A classic Halloween movie! This original story showing the Sanderson Sisters resurrecting after 300 years to "suck the lives of children" to gain immortality.
A Far Off Place
A Far Off Place tells the story of Nonni who escapes her family's raided farm to travel to the nearest town with a fellow teenager and a bushman guide.
Nightmare Before Christmas
Is it a Halloween movie or a Christmas movie? The world is divided. But whatever your opinion Tim Burton does not disappoint with this movie.
Jack Skellington dreams of something different than what he's use to only to find himself propelled into a different world.
Heidi
This movie is adopted from the original German novel Heidi: How She Used What She Learned.
The movie follows the adventures of a young girl named Heidi who is entrusted to the care of her paternal grandfather in the Swiss Alps.
1994
Lion King
The first original storyline of an animated movie to come out of Disney Studios.
Winning multiple awards including an Academy Award for best music, this film does not disappoint.
Watch the story of a young lion cub who grows up cast out of his pride by his uncle Scar and how he earns his place back at Pride Rock.
Santa Clause
Another incredible and enduring story of one man's journey to becoming Santa Clause.
Gordy
This story follows a lost livestock piglet who's searching for his family who is taken to a slaughterhouse.
Along the way he meets new animals and faces who help him along on his search for family.
Angels in the Outfield
Angels in the Outfield contains a stellar cast including Danny Glover, Tony Danza, Christopher Lloyd, and staring Joseph Gorden-Levitt as Roger.
Being a huge Angels baseball fan, Roger begins seeing angels at every game he attends to become the baseballs teams lucky charm to a winning season.
D2: The Mighty Ducks
This is the sequel to The Might Ducks and includes most of the original cast and the return of Emelio Estavez as The Might Ducks coach. Now, they face new world-wide competition as they compete as Team USA.
White Fang 2
White Fang II: Myth of the White Wolf resumes the same plot of a man and his best friend only know a local Native American chief is trying to guide them to find a white wolf.
Iron Will
Iron Will is a true story based on a dog-sled race from 1917.
Blank Check
An original concept from Disney, this children's comedy tells the story of a young boy who is mistakenly given a blank check and receives 1 million in cash in which he spends at his will.
The Jungle Book
This is the first live adaption of the animated story of Mowgli the boy who is raised by wolves in the jungle.
But as the story goes, Mowgli is in danger of being killed if he stays in the jungle. He must return to be with this own kind, humans.
1995
Toy Story
This is the first animated picture as a result of a successful merger of two companies Pixar and Disney.
I'm sure I don't need to tell you the story, as the odds are you have seen one or any of the sequels to Woody, Buzz, and the rest of Andy's toys.
Tom and Huck
Two best friends accidently witness a murder and go on a journey to prove the innocence of a wrongly accused man.
The Big Green
This comedy is about a soccer coach from England who is placed in a Texas school to coach soccer.
The new coach improves the self-esteem of his soccer team and finds unexpected success.
Kid in King Arthur's Court
This unique story plot thrusts a Little League player into the past of medieval times and is tasked with saving Camelot.
Operation Dumbo Drop
Another movie with an impressive cast that includes Danny Glover, Ray Liotta, and Denis Leary.
Follow the three soldiers as they travel through Vietnam during 1968 to transport an elephant.
Pocahontas
This animated movie tells the story of a Native American woman Pocahontas who falls in love with Joseph Smith as the Powhatan people and English colonists rage war.
A Goofy Movie
A classic Disney movie focuses on Goofy and his high school aged son Max.
While Goofy wants to bond with his son on vacation, Max can only think about going to the Powerline concert to impress Roxanne.
Heavyweights
Many kids from the cast of the first Mighty Ducks appear in this movie and do not disappoint!
Follow the story of a group of teens who get sent to fat camp only to fine the new camp owner is not what they expected.
Man of the House
Starring Jonathan Tylor Thomas and Chevy Chase, this story tells the bonding journey of a stepfather and stepson.
But with people trying to kill Chevy Chase the two must look past their differences in order to save each other.
Tell Tale
Tell Tale tells the western story of a young boy who receives help from a legendary cowboy to help save his family farm from being taken by a greedy land-grabber.
1996
Muppet Treasure Island
By far my favorite Muppet movie. The Muppets retell the story of Treasure Island in true Muppet fashion… Comedy and songs!
101 Dalmations
The remake of the original animation movie this movie does not disappoint.
Hunchback of Notre Dam
In order to assist his companion, a gypsy dancer, a deformed bell-ringer is forced to proclaim his independence in the face of a vengeful government minister.
D3: The Might Ducks
The Mighty Ducks gang are going off to an elite school on a hockey scholarship but they have to earn the respect of the varsity team and their new coach.
Homeward Bound II
When the three daring pets Chance, Shadow, and Sassy become accidentally separated from their owners while they are on vacation, they are forced to fend for themselves on the dangerous streets of San Francisco.
James and the Giant Peach
An orphan who is raised by two cruel aunts makes friends with some humanlike bugs that reside inside of a giant peach, and the four of them decide to travel to New York City.
First kid
Sinbad is tasked with the difficult job of watching over the president's unruly son. This remains one of my favorite underrated 90's Disney movies!
Mr. Magoo
Mr. Magoo played by the late and great Leslie Nelson as he gets into a mess of crimes unintentionally.
1997
Flubber
A science collage professor creates "flubber," a rubber-like substance which causes him a bit a trouble as he tries to save his failing relationship with his fiancée.
Hercules
The son of Zeus and Hera was deprived of his immortality when he was an infant, and in order to regain it, he had to prove himself to be a genuine hero.
George of the Jungle
A man who was brought up in the jungle by apes falls in love with an American heiress who has a lot of money.
That Darn Cat
When D.C. the cat's owner Patti finds out that a maid has been kidnapped and that she has scratched a message onto the cat's collar, she decides to play amateur detective with the assistance of D.C. in an effort to discover who is responsible for the kidnapping.
Air Bud
A circus dog that had escaped from a cruel master decides to try out for the high school basketball team, which was completely unprepared for his presence.
Northern Lights
Roberta gets a call from an unknown number informing her that her long-lost brother Frank has passed away in a rural area under mysterious circumstances.
Ben, his closest friend from their time spent together in college, also receives the call.
Rocket Man
Fred Z. Randall, a nerdy spacecraft designer, is finally given the opportunity to fulfill his lifelong dream and make the trip to Mars.
Jungle 2 Jungle
A man learns he has a thirteen-year-old son who was raised in the jungle and brings the boy to New York City, turning his life upside down in the process.
Beauty and the Beast: Enchanted Christmas
Belle is taken aback to learn that the Beast has a long-standing aversion to the Christmas season, and she makes it her mission to convince the Beast to change his mind about the matter.
1998
A Bugs Life
An oddball ant, in need of "warriors" to defend his colony from the avarice of grasshoppers, enlists the help of a group of other insects who, upon closer inspection, prove to be an incompetent circus troupe.
Lion King 2
Both the lion prince Simba and his father come under attack from his vindictive uncle, who harbors ambitions of taking the throne for himself.
Mighty Joe Yong
Joe, a legendary mountain gorilla who stands fifteen feet tall, is transported to an animal sanctuary in California by zoologist Gregg O'Hara and Jill Young, who were Joe's caregivers throughout his childhood.
Poacher Strasser makes his way back from the past in order to exact his revenge on Joe.
I'll Be Home For Christmas
A college student is left stranded in the desert, far away from home, with no money, and only a few days left until Christmas.
He must find a way to get home in time for the holiday.
Air Bud: Golden Retriever
A movie following the adorable journey of a Golden Retriever who plays football.
Pocahontas 2
Pocahontas, Meeko, and Flit join Pocahontas on her journey to England.
After hearing rumors that John Smith had died, Pocahontas makes an effort to prevent a war or battle from occurring.
The Parent Trap
A pair of identical twins, Annie and Hallie, who were separated at birth and each raised by one of their biological parents, meet each other for the first time at summer camp and devise a strategy to reunite their estranged parents.
Mulan
A young girl disguises herself as her father in order to save him from certain death in the army, and in the process, she becomes one of the most revered figures in all of Chinese history.
A Knight In Camelot
In the legendary court of Camelot, a knight from the technology-filled future arrives in the form of a scientist with her laptop.
Her device bewilders the court with its amazing abilities, inspiring awe and wonder in all who come to witness its power.
1999
Toy Story 2
This animated movie follows the adventures of a group of toys, led by Woody and Buzz Lightyear, as they embark on a mission to save Woody from being taken by an antique collector.
Along with Jessie, Prospector, and Bullseye, Woody and his friends must work together to find their way back home before he winds up in the toy museum for good!
Fantasia 2000
This is an updated version of Fantasia featuring short stories merged with fantasy and classical compositions.
Mickey's Once Upon A Christmas
This Disney Christmas Classic follows different short stories of the classic Disney characters as they go through the holiday season.
90's Disney movies like this one make the holiday season much merrier!
Inspector Gadget
After a robbery from a research center, a security guard is injured and transformed into a crime fighter filled with unique gadgets to stop crime and solve the mystery.
Tarzan
After a shipwreck, a boy is stranded in the jungle and raised among gorillas.
But when poachers and researchers travel to the jungle Tarzan must save his gorilla family while choosing between the research he falls in love with and his family.
Doug's 1st Movie
A branch-off of the Doug series, Doug and his friend travel to a local lake to find out about the truth of the local lake monster.
My Favorite Martian
Starring the incredible Christopher Llyod, a martian lands on earth and befriends a reporter who strives to cover-up his friend from being exposed.
Annie
A remake of the original film, Annie goes from a poor orphanage to living a lavish life when she is adopted by a wealthy gentleman.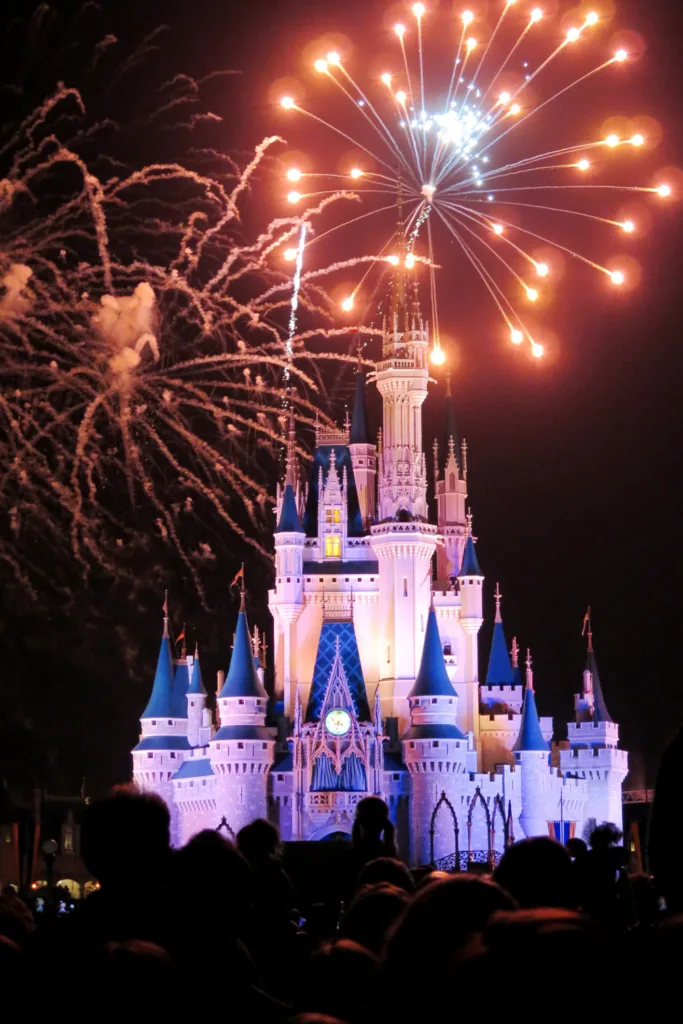 Final Thoughts About 90's Disney Movies
I'm a 90's child and 90's Disney movies and shows hold a very special place in my heart.
I want to expose my own boys to the wonder and magic of Disney movies from the 90's too.
Every movie on this 90's Disney movie list is perfect for providing laughs and even tears for every occasion.
Remember almost every movie on this list is available on Disney Plus right now!
So pop some popcorn, sign up for Disney Plus for exclusive access to hours of laughter and enjoyment!
works cited
IMDb: Ratings, Reviews, and Where to Watch the Best Movies & TV Shows