Are you seeking for ways to cut costs on your weekly grocery trip? Then you have arrived to the proper destination! Why?
These days, I can't believe how much my grocery expenditure is! Because of rising inflation and the rising cost of food, I've been looking for ways to save money while shopping for groceries so that I can afford to feed my family.
If you are also suffering anxiety attacks at the grocery store checkout counter due to the excessive cost, then the following are 20 suggestions for how you may immediately save money on your grocery bill.
Disclosure: Bear in mind that some of the links in this post are affiliate links and if you click on them to make a purchase I will earn a commission. Keep in mind that I link these companies and their products because of their quality and not because of the commission I receive from your purchases. The decision is yours, and whether or not you decide to buy something is completely up to you.
How To Save More Money On Groceries
1.Use The Same Food Items For Multiple Dishes
This is one method for extending the use of certain foods throughout a number of different courses. Especially if they are expensive food items like steak or other types of meat!
Look for recipes that call for the same expensive ingredient, such as ground beef, while you are planning out your meals for the week.
You will need to purchase three pounds of ground beef and then divide it in half so that you can use it in two separate meals. Each meal should have 1.5 pounds of ground beef.
For instance, on Tuesday you could make tacos with the first half of the ground beef, and on Thursday you could make spaghetti with the second half.
2. Buy Pantry Staples In Bulk
The prices of food goods that come in cans are significantly lower than those of dry bulk commodities.
Beans are a versatile ingredient that can be used into an incredible variety of meals.
The average price for a can of canned beans weighing 15 ounces is approximately $1.69. A bag of dry beans weighing one pound can be purchased for 1.79 dollars.
Although it may appear that you are spending an additional 10 cents to boil dried beans, the truth is that a bag of dried beans weighing one pound will, after being cooked, yield an average of 12.5 cups.
This is analogous to purchasing a can of cooked beans that is 15 ounces in size but only contains 3.5 cups' worth of beans.
3. Try Frozen Fruits And Veggies
It's usually a good idea to stock up on fresh fruit and vegetables, but prices can vary widely depending on the type of produce and the time of year.
Consider shopping the frozen food department for your go-to dishes in order to reduce the amount of money spent on them and free up some more cash.
In the frozen food department, not only can you discover your favorite foods year-round because they are always available, but they also keep for a longer period of time.
Because you may browse sales and bulk buy frozen fruits and vegetables, shopping in the frozen department of the grocery store is a healthy method to save money on how to save money on groceries.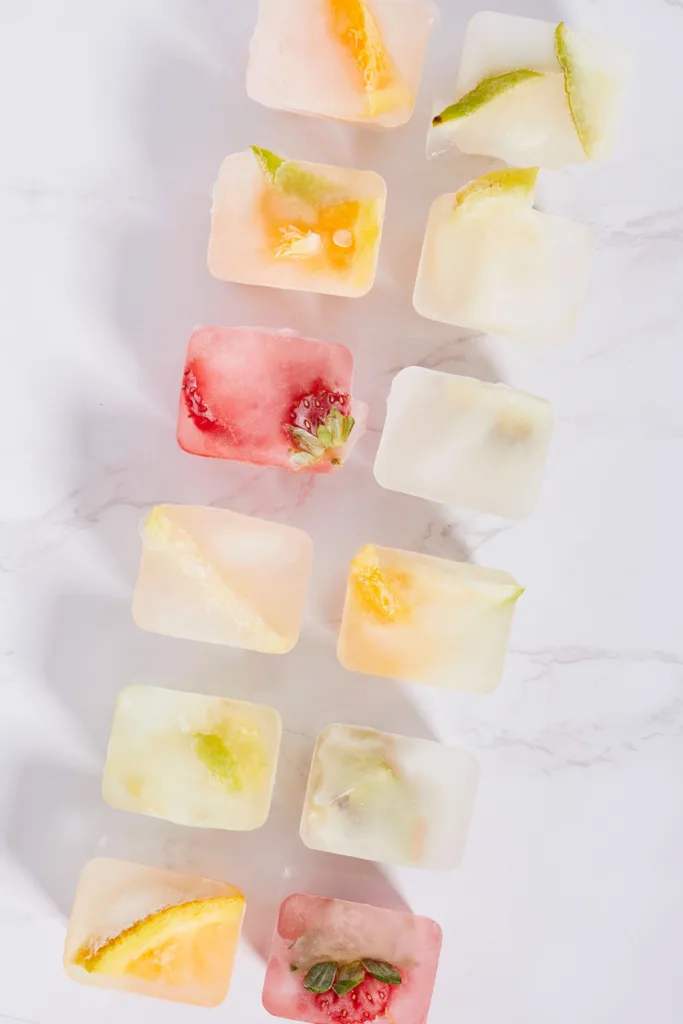 4. Scan Your Receipts
Many of us tend to throw receipts out. But you could be throwing money!
Keep your receipts from every shopping trip and try one of the following cash-back apps!
Cash Back Apps:
Ibotta

Fetch Rewards

Checkout 51

BerryCart

ReceiptPal

Plan Out Your Meals
This is by far the simplest and most efficient method for how to save money on groceries, and it is also the most straightforward.
Take some time to plan up a menu for the next week, including meals for breakfast, lunch, and dinner each day (or only dinner depending on your family size).
Then, under each meal, make a list of all of the ingredients that you do not currently possess.
Keep in mind that you can save some additional money by using some of the same high-priced components in many meals.
5. Price Compare Different Stores
Even though I'm sure you're already aware of this, I'm going to tell you anyway because it's important!
Don't let yourself get sucked into the routine of shopping at the same store every time.
It is possible that you will be astounded to discover that a different store is selling the exact same things that you would buy at your typical shopping location for a significantly lower price.
6. Grate Your Own Cheese
No cheese that has already been shredded! Why? You are incurring additional costs as a result of the cheese being shredded for your convenience.
Because of this, the price of shredded cheese is often higher.
Secondly, an 8 oz block of cheese produces more shredded cups compared to pre-shredded bagged cheese!
7. Shop At The Dollar Store
Don't criticize Dollar General or Dollar Tree unless you've actually bought at one of them!
You're having a hard time financially, and if you want to know some of the greatest ways to save money on groceries, all you have to do is go to the Dollar Store that's closest to you.
You will be pleasantly delighted to discover that a wide variety of high-quality food items, such as canned goods, pasta, snack foods, bread, and even frozen meals, can all be purchased for just one dollar.
8. Make Breakfast For Dinner
Instead of preparing seven different dinners over the course of seven nights, switch one night's menu and have brunch for dinner!
In general, the components of a breakfast meal are more affordable than those of a dinner.
Unless, of course, you're going for the classic steak and eggs combination!
Here are some suggestions for breakfast foods that may be served for dinner that are both good and affordable:
-French toast prepared from scratch (Visit the baking section of the store to purchase some freshly baked French bread. It's more affordable!)
-Ham and cheese omelet
-Pancakes with chocolate chips or blueberries, your choice.
-Breakfast quesadillas
-Breakfast consisting of scrambled eggs, hashbrowns, and bacon.
9. Round-Up To The Nearest Dollar
Purchasing items with cash is where you can get the most of this money-saving technique.
If you want to ensure that you never go over your allotted food budget, all you need to do is write down the prices of each food item and round them up.
If, for instance, a loaf of bread costs $3.45, you should round the price up to $4.00.
10. Look For Sale Items
This piece of advice is especially useful in the meat aisle, which has quite high costs.
Have a look around, and see if you can locate any meats that have stickers in bright yellow or pink.
These meats are being sold at a discount because their expiration date is drawing near. That translates to additional money saved for you!
Just keep in mind that meats that have been discounted need to be prepared as soon as possible.
But don't worry about it since if you need to, you can always put the cooked meat in the freezer to use for the remainder of the week.
11. Add Nutrient Dense Foods
Foods that are high in vitamins, complex carbohydrates, protein, and healthy fats are referred to as nutrient-dense foods.
Your daily calorie intake need to be composed of roughly eighty percent of foods of this kind. (The remaining twenty percent is reserved for fun and yummy things such as pizza and cookies!)
Why, then, should one shop for foods that are largely high in nutrients? Because they make you feel fuller for a longer period of time!
Additionally, some foods that are high in nutrients, such as quinoa, brown rice, and oatmeal, have a lengthy shelf life, which helps you stretch your dollar even farther!
12. Don't Pay For Bags
It's possible that you'll have to pay for your plastic bags, depending on where you reside. The price of a single plastic bag is typically around 8 cents.
Even while it might not seem like much at first, when it comes to finding ways to save money on groceries, even small amounts like 8 cents can add up over time.
Instead, bring your own reusable shopping bags with you! They do, in fact, carry a greater quantity of groceries.
13. Drug Stores Are Ripe With Deals
Walk on over to the Walgreens or the Rite Aid near you.
You might not be able to locate everything on your shopping list there, but you can get excellent bargains on great kitchen food basics like bread, milk, and even wine (yes, some people consider alcohol to be a need in the kitchen!).
14. Buy A Low Ingredient Cookbook
A cookbook with a low ingredient count features dishes that call for a restricted number of ingredients.
Recipes using 5, 6, or 7 ingredients cut down on the amount of time and money spent on preparation.
When preparing a dinner, the expense of the meal will be reduced proportionately to the number of ingredients required.
15. Go For Powdered Items
Are Jello or pudding cups among of your children's favorite treats?
Consider using powdered Jell-O or pudding in place of single-serving cups of Jell-O or pudding.
In addition to the fact that your children will be unable to tell the difference, you will end up with twice as much Jello or pudding.
A tip for busy moms: Always go for instant pudding!
16. Skip Single-Serve Items
Once more, you are paying for the convenience of something.
When you have children, you frequently find yourself purchasing single-serve goods due to their portability and ease of usage.
However, many single-serve snacks for children can be changed with larger packaging so that the same amount of food can be obtained for the same amount of money.
Here are some examples of single-serve swaps you can make:
-Individual bags of Teddy Grams, Chips, Nuts, Veggie Straws, and more can be purchased in larger bags or containers and divided up into small sandwich bags for the week.
-Sliced apples and fruit cups can all be bought in the produce section, sliced up, and divided into reusable containers for lunches.
17. Use A Food Vacuum Sealer
Have you ever used a food vacuum sealer before? It's amazing! You can seal fruits, vegetables, meats, and even soups!
Food vacuum sealers help save you money in three ways:
-You don't throw any spoiled food away
-You can stock up on discounted food items and freeze them
-You can pre-make your meals and freeze them
18. Do Grocery Pickup Instead
Are you an impulse buyer? A person who does not adhere to their shopping list and instead adds extra products to their cart is an example of someone who makes impulse purchases.
When you're hungry, you tend to shop more impulsively, but there are some items you just can't say no to, like Little Debbie snack cakes.
You are able to control your spending and stay within your food budget if you use the grocery pickup service since it helps you avoid making impulsive purchases and forces you to stick to your list.
Say farewell to the snack cakes! If you can't see it, you won't remember it.
Final Thoughts About How To Save Money On Groceries
The rate of inflation is not expected to moderate throughout this year or during the following year.
It is anticipated that the price of food will continue to go up, which will put more pressure on all of our budgets.
There is no better time than the present to begin looking into ways to reduce the amount of money spent on groceries than you are doing right now.
You can ensure that you are saving the most money possible while still being able to keep your family's bellies full by following the easy guidelines that have been provided above, which can be done during each trip to the grocery shop.